The Ultimate Guide to Hypnosis for Weight Loss in 2023
Are you ready to
say goodbye
to those extra kilos and start feeling
great about yourself? 
Norwest Wellbeing's hypnosis for weight loss sessions can help you achieve your ideal weight in a healthy and sustainable way. Our approach is tailored to your unique needs and utilises the latest research-backed techniques.
The weight loss method helping thousands of Australian men & women say goodbye to those extra kilos. Without counting calories, boring shakes, or hours on the treadmill.
Roberts Wesleyan College estimates the average person makes 35,000 decisions a day–accounting for sleep, that's more than 2000 decisions every hour. From what to wear, purchase, believe, or eat, there are a lot of decisions for your brain to handle! Despite this, you are not thinking about these decisions 2000 times every hour, you're just doing it.
Your conscious mind has a lot to do. Once it's made a decision that made you safe, happy, or comfortable, your brain takes note of that. Then when you confront those decisions again, they start being outsourced to your subconscious mind. You don't even get the chance to think about it.
It's why you jump (without thinking) while watching a movie. It's why you do things with your preferred hand (without thinking). You go to the cupboard and grab a snack without really even knowing you're doing it. Or maybe salting your food without tasting it first because that's just what your brain has been trained to do. It's a subconscious process.
Here's what our clients are saying: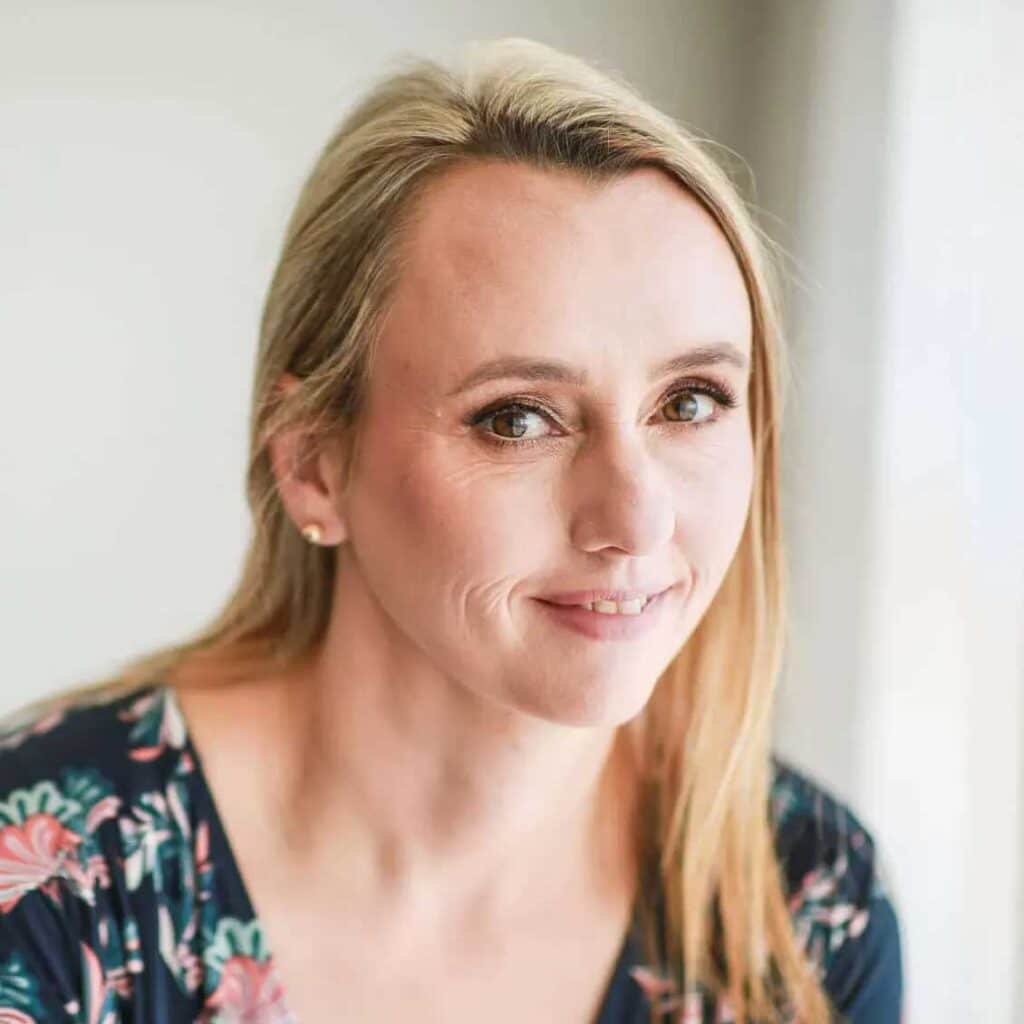 Hi, I'm Rebecca.
I'm a Clinical Hypnotherapist and one of the owners of Norwest Wellbeing. I've had the privilege of developing highly successful tailor-made weight loss sessions for hundreds of clients throughout my career. All done with hypnosis.

For people who have tried repeatedly to lose weight only to be left with no results, there's an underlying linchpin that other programs miss.
Once my client's missing piece is handled, It might be anxiety, low self-esteem or body image. They're put on a short track to begin loving the mirror.

This method doesn't require hours at the gym with a personal trainer, calorie counting, or fad diets.
I design each session as unique as you and tailored specifically to your needs. Each session is designed to implement fast and effective changes so you can become the best version of yourself.
This isn't some mystical magic. Let's look at the science of how hypnosis for weight loss works below.
Years of conditioning your subconscious mind to enjoy unhealthy eating
Can't be undone with willpower alone...
When faced with an eating decision, there's always that small voice in your head that tempts you to slip-up here or there, and then justifies it. Once successful, that voice starts to shift your identity to someone who just can't lose weight. That's just not true.
I help replace the subconscious patterns that control
All of your eating behaviours at the subconcious level
The old patterns make dieting unfair because no matter how hard you try, your mind fights against you. In many ways, you don't even notice it's happening. Because you are trying to solve a problem consciously, but that's not where the problem is running. It's your subconscious mind holding you back.
This is why I see counting calories, diet pills, juice cleanses and fad diets as a short-term approach. Without that deep subconscious shift first, the diet mentality can be ineffective for losing weight.
Once your subconscious mind thinks of yourself as a person that eats and acts as a healthy person
You can't behave any way besides healthily.
Once your subconscious mind teams up with your willpower, all that's left to do is follow the path towards the goal you set.
Weight loss is where hypnotherapy shines. Once in the hypnotic state, the years of built-up habits and behaviours of the subconscious mind can be changed rapidly using hypnotic suggestions.
During your initial session, I will explain exactly how this works so you can be comfortable and confident throughout the process. We'll talk about your goals and what you want to achieve because this hypnotic process focuses on what you can do, not what you can't. From there, we'll tailor your weight loss sessions for you as an individual, knowing exactly how to personalise the hypnotic state, so it switches sides and starts to work with you, not against you.
As this becomes the new norm, you'll begin to notice yourself eating more nutritious foods in smaller amounts. Your subconscious will still make the decisions for you behind the scenes, but this time working with you, not against you.
This all takes place within a few sessions
The only thing you have to lose is weight
Real people, real results
I'm so keen to meet you and help you
Reach your goals, and love the process
Can anyone be hypnotised?
Most people can, but not everyone. How effective it is in one session depends on the person's suggestibility. Suggestibility is a combination of concentration, intelligence, and a vivid imagination. It also works increasingly better the more times you have been hypnotised. (This is why we record your session for you to reuse when needed)
What is the hypnotic state like?
This is also called a "trance", it simply means that you are so absorbed in something that you are fully relaxed, and separate from any negative feelings. This happens naturally from time to time when you space-out or day-dream.
Is hypnotherapy real? And if so are you the real deal?
Absolutely, and there is a large and ever-growing body of research to support its benefits. In it's dramatization on TV and stage-performance over history, it has been represented as a forceful mind-control where those hypnotised are unaware of their actions. In reality, the person being hypnotised is always in full control of the situation.
Just like a Dentist or Dermatologist, I am a clinical professional in the health-field. We all need our certifications, and I have mine:
✓ I have been qualified and practicing conversational hypnotherapy and hypnosis since 2016, and was recently recertified.
✓ I am accredited with Australian hypnotherapy association (the largest in the country). 
✓ I am an NLP Practitioner, and an Emotional Intelligence Certified practitioner.
Are your services covered by any Private health funds?
We do work with insurance providers. Our Association gives us a health-fund provider number. Not all health funds participate, but depending on your health fund, you have the opportunity to get a rebate back on your session.
Does this have to be done in person?
We do offer our services over the Zoom platform, but we primarily do sessions face-to-face.
If you're sick of making excuses and you're ready to make a permanent change