Are you Ready to Say Goodbye to Cigarettes, and Take Back

Control of Your Life?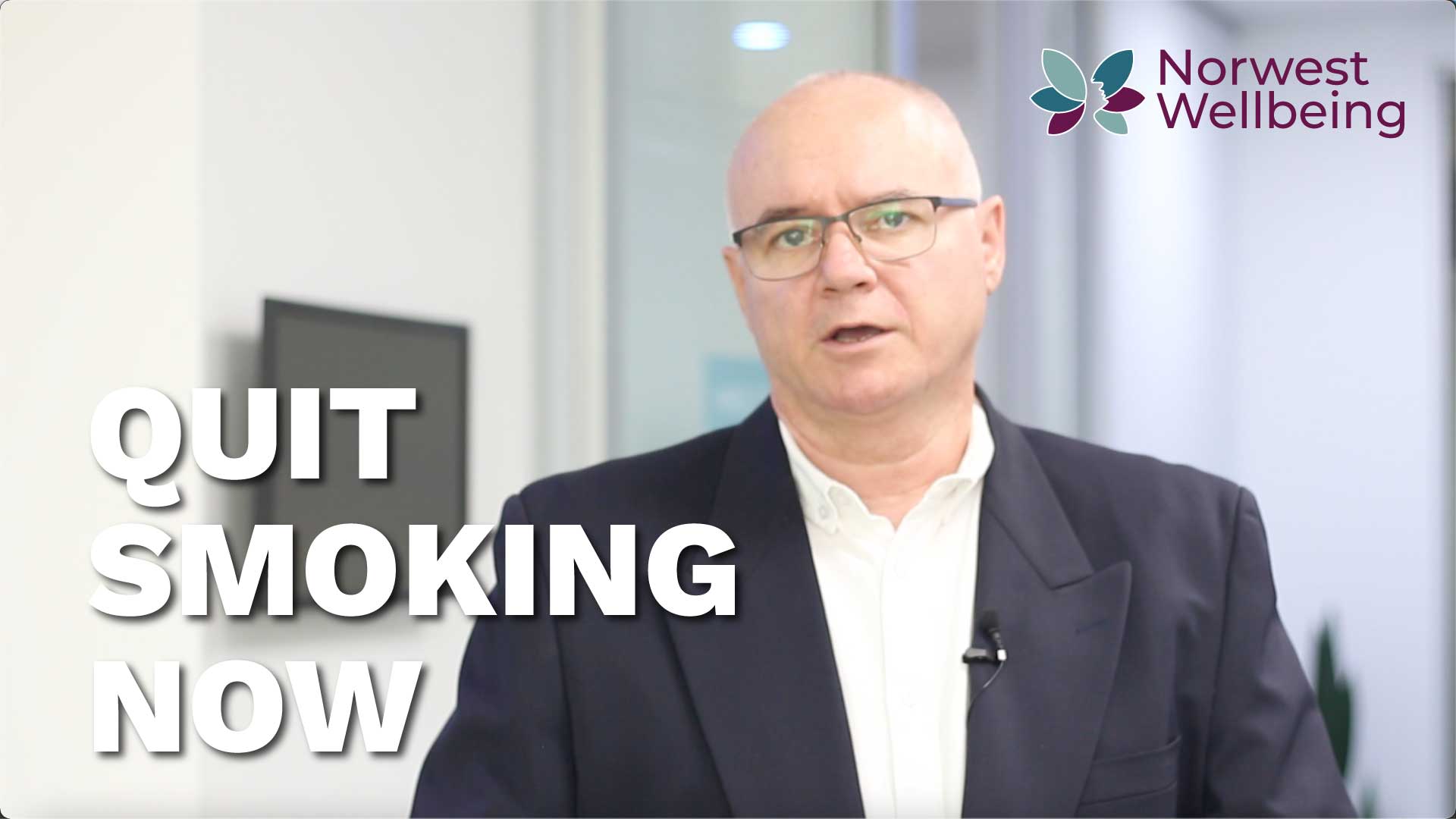 Finally, an all-natural solution for fresher, better-smelling breath, and improved health... with a LIFETIME GUARANTEE.
How can a Clinical Hypnotherapist help you stop smoking?Watch this video to learn how:
ON SALE: Only $497 when you book today
Stop Smoking in One Session with a

LIFETIME

Service Guarantee.
I'm so confident I can help you to quit smoking. I've seen thousands of clients for hypnosis over many years of professional clinical sessions, and this is what I do best.
This process includes a lifetime service guarantee, which means if you ever smoke or have a craving to smoke, call or book online, and I will see you again for free.
How can I afford to give away free sessions for life? I track the success of my clients heavily, and only about five to ten percent of my clients feel they need the support of a second session.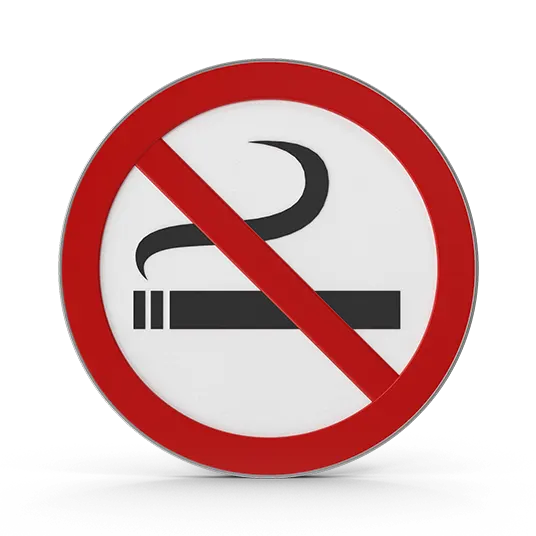 Get hypnotised to quit smoking. Clinical trials have proven hypnosis to have a success rate nearly TRIPLE that of so-called "conventional" methods like patches, pills, or gums.
What's the difference? Together, you and I will combine the most advanced hypnosis techniques with a strategic neurological process to address the problem once and for all in you mind.
As soon as you walk in the door, we will get to work immediately to identify the issue, reverse it, and clear it from your system in such a way that you will immediately be able to validate the changes.
Here's what people are saying:
If you are serious about quitting, give Paul a call
Hypnosis has helped me kick the habit for good! I thought quitting smoking would be challenging, but it wasn't at all with Paul's help. Thanks for giving my life and health back. If you are serious about quitting, give Paul a call. You won't regret it.
All I regret is not taking action earlier.
Paul has helped me quit smoking for over three months now. For 15 years, I smoked a pack a day and had tried to stop numerous times without success. After the session, I haven't wanted to smoke, and I received some awful news, which usually triggers me to light up, but I haven't. I've been sleeping better, feeling better overall, and am feeling more energetic than I have in a long time. All I regret is not taking action earlier. I really appreciate your help, Paul.
After several attempts to quit, I finally found the Norwest Wellbeing website. The cost was a significant concern, so I put it off for three months, finding any excuse to avoid it. Well, it's been six months now since I quit, and I have saved thousands. Paul was right; this really isn't a cost; it's a saving!
The whole process was easy
So I have tried a few times to quit smoking and failed. A friend suggested trying hypnosis as it had worked for them. The whole process was easy, and I can now say I am a non-smoker! Thanks so much, Paul, you have changed my life!
What happens during your session?
I care about your health and wellbeing, and I want you to have a sound understanding of the science of how it works and why this process is so effective. We will talk about what life will be like now you are ready to enjoy it as a nonsmoker, free from cigarettes for life. I will go through every step of this process with you before anything happens. I want you to feel completely comfortable and excited to begin.
Because you don't have a conscious problem, and you didn't consciously decide to get stuck in the smoking habit. You have a subconscious problem holding onto the cigarettes deep within your mental, physical, and emotional system. I will work within the neurological system for about 15 minutes to prepare you for the changes. The fact that you're this far down the page means that, up until your session, your system wants to keep you smoking. Yet the immediate effect of the work we'll do together, your body will indicate that the problem has already begun to change in your system. Many of my clients tell me they already knew they were nonsmokers even before sitting in the chair during the session.
I will get to work and address and eradicate your old smoking habit from all angles. You will experience an evidence-based profound hypnotic experience specifically designed for you to help you throw out the cigarettes and take back control of your life. Your part of this is easy. To my clients' surprise, it can also be a lot of fun. Respectfully, this doesn't have to be complicated anymore. So relax. You will sit in an amazingly comfortable recliner, and it will be just like listening to me telling you a story. You will be awake and alert the entire time. You will be entirely in control. You will remember everything clearly.
You will be a nonsmoker! It will be like before you ever smoked when you open your eyes. Even if someone blows smoke in your face, it won't bother you a bit.
You will be a raving fan of the process. Most of my stop smoking clients come in by way of referral because of the immediate effects and long-term outcomes you will notice as you're now free of the cigarettes for life.
Definitely no more smoking for me! Thank you Paul!
With hypnosis, I have successfully quit smoking without any cravings. The session changed how I felt about smoking, and now I feel so much better and healthier. Definitely no more smoking for me! Thank you Paul!
I was a smoker for over 20 years
After being smoke-free for one year, I am still amazed that I do not crave cigarettes. Since I had been smoking for over 20 years, I never thought I'd be able to give up because I believed I was destined to smoke for the rest of my life. I decided to contact Paul to find out more. The experience was truly amazing, and I cannot say enough good things about Paul and his methods. 
My Doctor suggested I try hypnosis
My Doctor suggested I try hypnosis as I have tried medication, patches and gum and nothing seemed to work. After reading his reviews, I found that Paul seems to have a great reputation, so I booked in for a session. It was surprisingly easy and something I would recommend to anyone. Try it!
You really can teach an old dog new tricks
I have been smoking for over 40 years and have tried so many times to stop. My wife was seeing Paul and suggested I give it a go. Well, it's been a couple of weeks now since the session, and I haven't had a smoke since. You really can teach an old dog new tricks 😉
Do you really need more reasons to quit smoking?
Our quit smoking sessions are custom-designed according to your needs.
Quit smoking and you will discover:
Do you still have questions?
Make sure to watch the Quit Smoking Now video from start to finish at the top of this page. You will find it answers a lot of questions you probably already have, as well as some you haven't thought to ask yet, then book your quit smoking session.
If you still have questions, schedule a FREE 15-Minute call back. Together, we'll discuss your goals, walk you through the hypnosis process, and set a plan for your success.